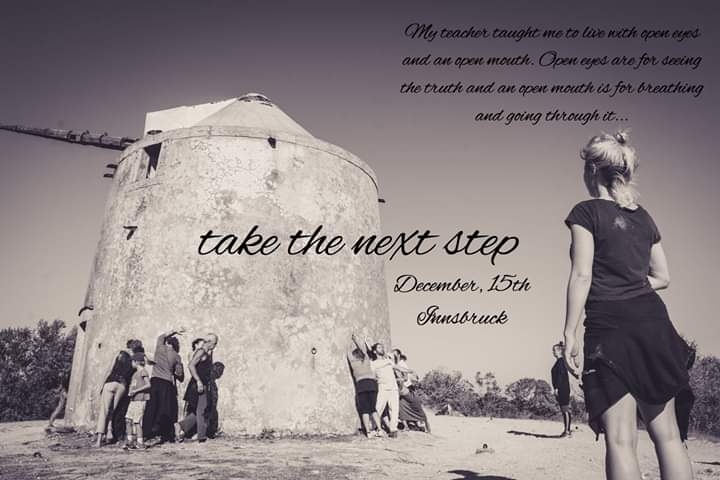 The idea of the project "Take the Next Step" is developing contact impro skills, feeling free in solo, brinning creativity in your dance and UNIT the community.
The Workshop will be in the Street Motion Studio! Viaduktbogen 7-10, 6020 Innsbruck
13:00-17:00 workshop (with a short break)
Workshop is open for All levels of dance experience! Age limits 9-90 years old 😉
Price: preferred 40-60 euro
For interested people with less opportunity, we consider from 20 euro for the whole workshop.
+4367763027506 all questions
ATTENTION!!! This time we will be in Street Motion Studio! Because of changes for big and expensive space, I really have to know who will be, registration is obligatory and prepayment!!! motion.mode.theatre@gmail.com This workshop will be done with minimum 6 people!!!
For sharing – vielen Dank!
Tamara Maksymenko
Is professional dancer, choreographer and a teacher of contact improvisation and contemporary dance for 13 years already.
…full bio is on the mmdt.at website page. You are welcome!
If you have any kind of money issue, please write it in registration mail. We are flexible to consider discount!
Registration is obligatory!!!  Not more than 10 participants!   motion.mode.theatre@gmail.com – write please here.